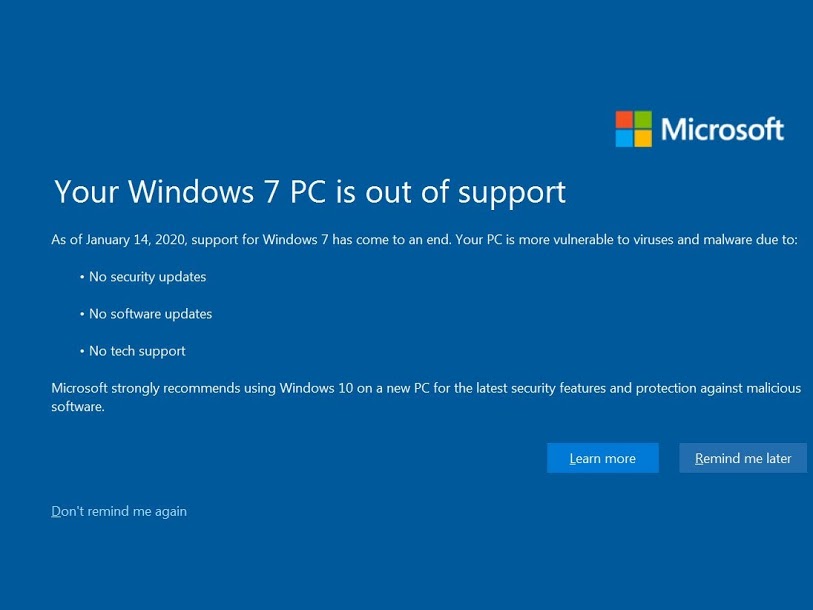 Windows 7 is out of support! If your business relies on workstations with Windows 7, let Entech help.
Many workstations with Windows 7 are "upgrade ready" and can be completed quickly and cheaply. Our staff is trained to help networks of any size get their systems upgraded to 10 and back receiving Microsoft's free security patches.
Let us come take a look and give you a free estimate on your workstation upgrades. Give us a call or visit entech.net and fill out our form for a support tech to reach out to you.